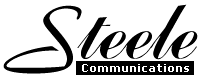 Business Clients and Projects
World Steel Dynamics (WSD) is the world's leading steel information service. WSD regularly analyzes the forces impacting the global steel industry and undertakes extensive analyses on international steel prices, costs, capacity, demand and finances. Its data base is unmatched. WSD places great emphasis on understanding how the structure of the steel industry is evolving. WSD has studied the impact of the thin-slab/flat-rolling revolution, the growing global metallics crisis and costs by process for 282 steel plants worldwide in its World Cost Curve system.

SteelBenchmarker™ is a global steel benchmark pricing system for use by steel industry participants. The products covered include hot-rolled band, cold-rolled coil, standard plate and rebar. The regions for these prices are the United States, Western Europe, and the world export market. Additionally, there are benchmark prices for steel scrap in the United States.
---
[ What's New | Web Hosting | Consulting | Commerce | Contact ]
[ International | Business | Associations | Georgia | Steel | Art | Other ]
---
Steele Communications Home Page