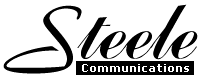 Association Clients and Projects
Steele Communications provides services to several national and international associations:
The Washington, DC area's preeminent parenting resource. The DCUM mailing list and website provide parenting support to new and veteran parants. Profiled in the Washington Post and emulated throughout the country, DCUM is an unparalleled asset for DC area parents.

Procajú is a private sector association of cashew producers in Guinea-Bissau, West Africa. This web site describes how they produce organically grown cashews.

Located in Northwest Washington, DC, Crestwood is one of the most diverse and liveable neighborhoods in the District.
---
[ What's New | Web Hosting | Consulting | Commerce | Contact ]
[ International | Business | Associations | Georgia | Steel | Art | Other ]
---
Steele Communications Home Page