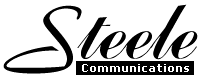 Art Projects
Niko Pirosmani is the favorite artist of Steele Communications. We hope you enjoy his paintings as much as we do.
Containing the works of the famous Georgian artist Niko Pirosmani, this page is dedicated to three Georgian women named Maria (one of whom is now a partner in Steele Communications). Sorry guys, since this page was first published, all three Marias have gotten married :-)

Another page focusing on the works of Niko Pirosmani. This one contains biographical information as well as many paintings.
---
[ What's New | Web Hosting | Consulting | Commerce | Contact ]
[ International | Business | Associations | Georgia | Steel | Art | Other ]
---
Steele Communications Home Page